Resort Dining

Food service Available 7 Days a Week with Delightful Endeavors
in Resort Dining

Whether you are into health food, gourmet food, or the kind of cocktail that comes hand-shaken or stirred, we make it easy to sit down to a delicious meal or unwind over drinks at the bar – without ever leaving the grounds of our spectacular Orlando resort. Choose from breakfast options, drink specials, wine varieties, pool bar, grab-and-go cafes, Starbucks coffee, and more.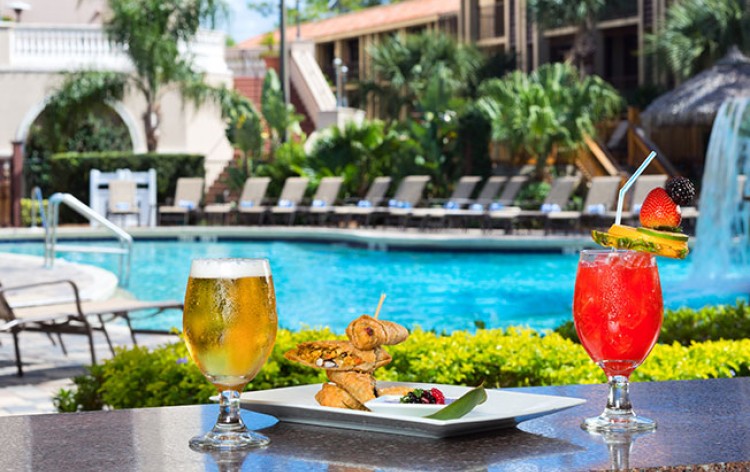 Lunch

Bar

Barefoot Pool Bar
Open Mon - Fri 3:30pm to 10pm | Sat & Sun 10am to 10pm *Weather Permitting
Located at the edge of the Resort's Lagoon Pool, this lively outdoor bar is a great place to enjoy the sun and our variety of poolside snacks, fresh fare, and frozen drinks in a family-friendly setting.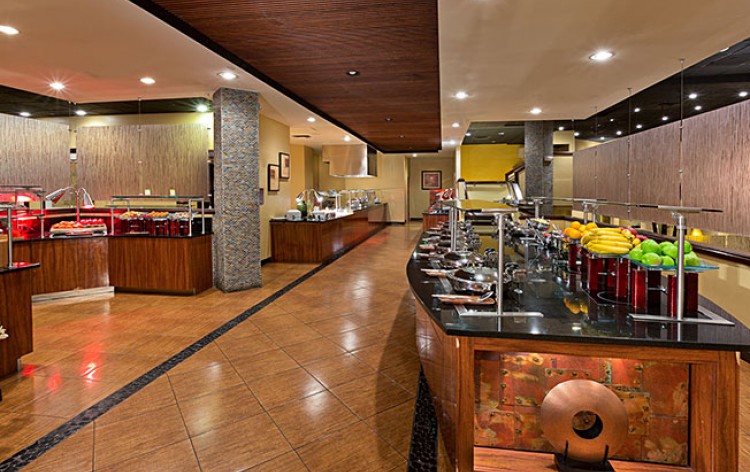 Breakfast

Lunch & Dinner

Laguna
Open Fri 4pm to 9pm | Sat 8am to 9pm | Sun 8am to 3pm
Enjoy daily breakfast items and an all day menu offering a wide variety of appetizers, salads, sandwiches, steak and seafood served in a casual atmosphere.